September 15, 2017


Dear University of Miami Family,
We hope you and your families have fared well in the aftermath of Hurricane Irma. We have been busy preparing our campuses for the safe and orderly resumption of operations in phases, which started with the full deployment of UHealth on Wednesday, September 13. As many of you prepare to return to the U, I wanted to share this video overview of our response before, during, and after the storm. I am deeply grateful for the extraordinary teamwork and dedication of so many of our fellow 'Canes.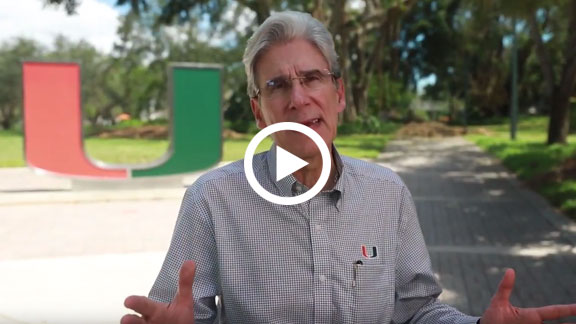 Visit www.miami.edu for more information and the latest updates.
We are truly moving the U forward together.