January 16, 2018
Dear University of Miami Community,
Welcome home. The start of a new year—and a new semester—gives us an opportunity to reflect on our progress, commit to new ideas, and imagine a bright future ahead.
The University of Miami, now nearly 93 years old, constantly renews itself through the new energy and ideas you bring with you to campus and create alongside one another here. Our UM family grew throughout the last year, and I would like to welcome the new students, faculty, and staff that now call the U home. To those 'Canes who have been here for some time:  thank you. Those of us who have just arrived stand on the shoulders of the trailblazers who came before us. As I look back at the last year, I am filled with pride. We have proven that even during this time of renewal, we don't just talk about our values, we live them every day.
The week we return coincides with the celebration of one of history's giants, Dr. Martin Luther King Jr.  Like so many, I look to Dr. King's wisdom for guidance and inspiration. In his book Strength to Love, Dr. King wrote, "Darkness cannot drive out darkness; only light can do that. Hate cannot drive out hate; only love can do that."  This quote speaks to some of the most important roles that a university, and we the people who make this University, can play in the world—to seek truth and use it to illuminate new and better ways of being.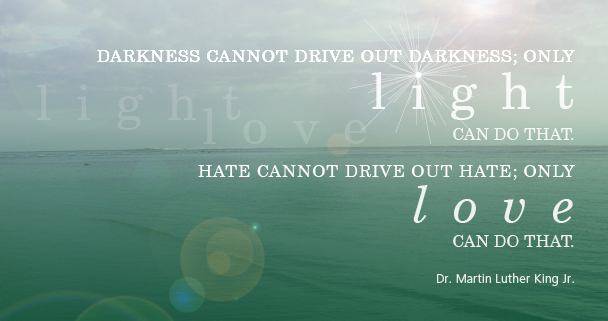 This year will inevitably bring its own challenges as the world experiences disruptive change, but with this disruption will come unprecedented opportunities—for UM and for each of us. We begin 2018 on strong footing, with excitement and a renewed energy. As we approach our centennial, we rise to a new level where the possibilities for the University of Miami are boundless.

The cutting-edge research for which we are known, the knowledge of our talented faculty, and the passion of our incredible students will ensure our future. But above all, what prepares us to lead as the world changes around us is our enduring diversity and our firm commitment to the fundamental values that define a university: to drive out darkness through the determined search for truth, the engagement in respectful dialogue, and the unwavering belief that every human being is valuable and deserves the same set of opportunities.

To lead we need both light and love, to enlighten and to embrace, as Dr. King sagely explained. Your work, tenacity, caring, and dedication to our values leaves me no doubt: The University of Miami is an enlightened university and an embracing university—and that is what truly makes our institution exemplary.

We are one U.